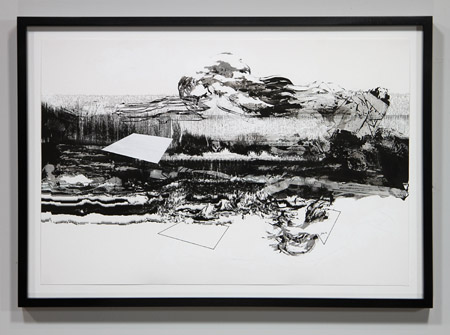 030 Strata Systems I / inkjet paintings / 2013

Strata Systems are a series of inkjet paintings exploring subjective image space and hybrid systems aesthetics. The scenes are created by first drawing with sound waveforms via custom sound-to-image software. During the drawing process the forms are manipulated with various layers of influence and displacement, letting the images emerge into being more than being willfully created. Still frames are selected from the ever-shifting flux and sent though the process of inkjet printing. Also at play is a combination of multi-layered paper, sumi ink painting, and analog strata techniques that damage, collide and reveal the various elements. Inspiring the series are the film works of Andrei Tarkovsky, particularly the charged spaces of Stalker and Solaris, as well as the monolith in Stanley Kubrick's 2001 Space Odyssey.

Dimensions range from approximately 11" x 14", to 14" x 20", to 30" x 40".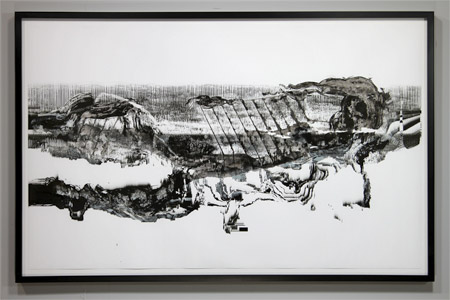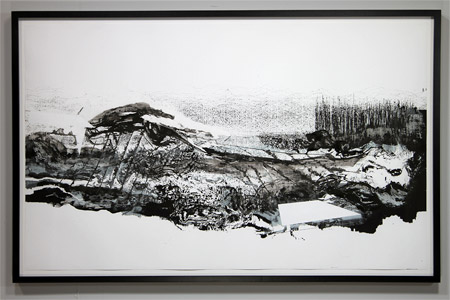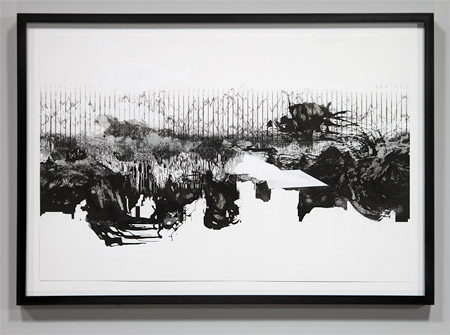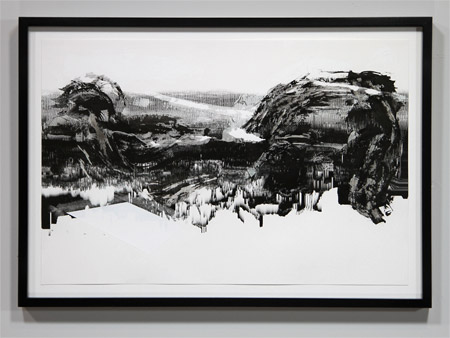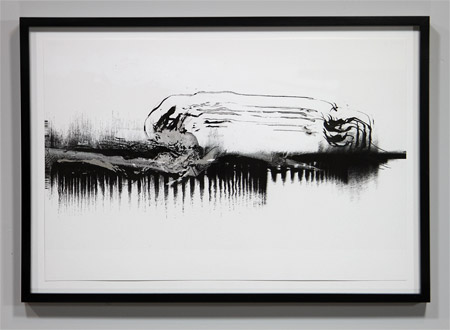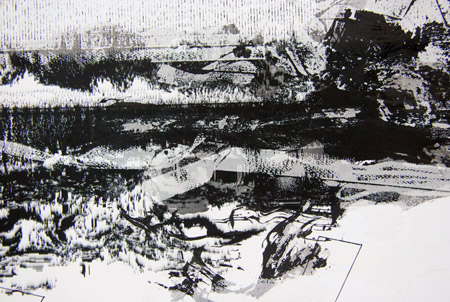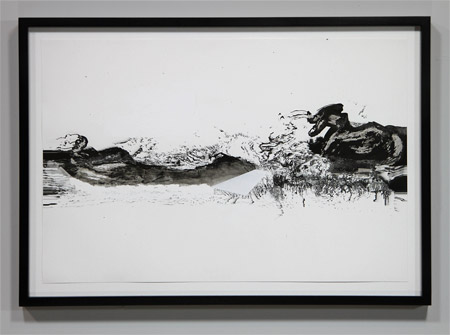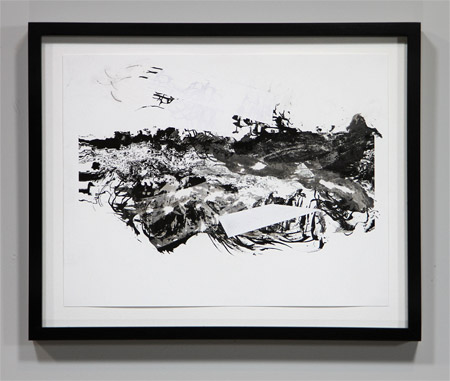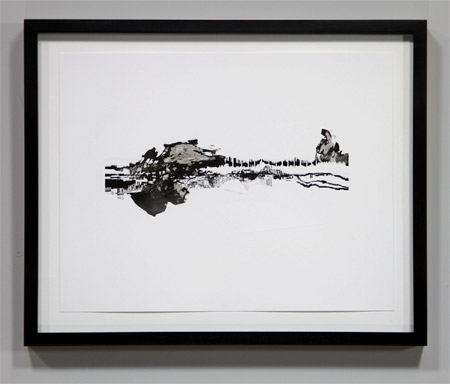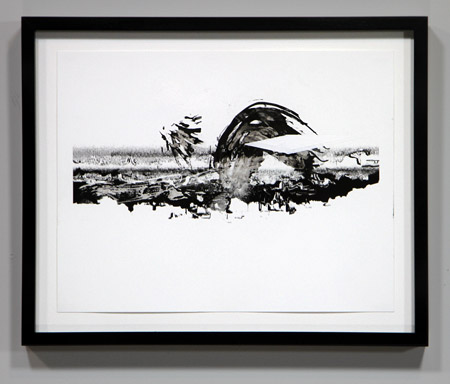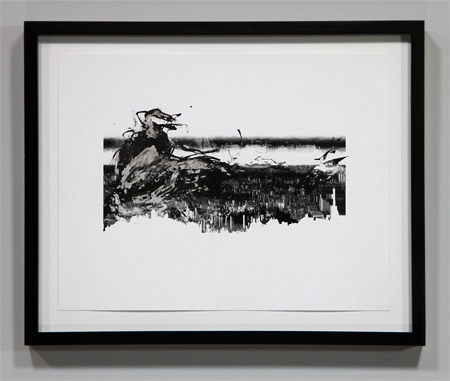 top