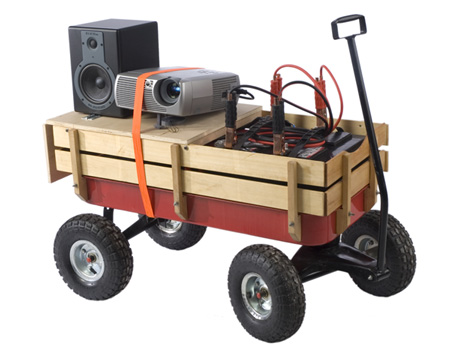 005 Moby the Mobile Projection Unit

Moby is a tool for the post-industrial explorer used for guerrilla projections and performances in urban and suburban spaces. Heavy-duty tires rip through blighted landscape, power unit and computer hardware remain safely inside, and the speaker and projector are mounted on top. Created in collaboration with Avalanche Collective.

Click here to download pdf with images and info.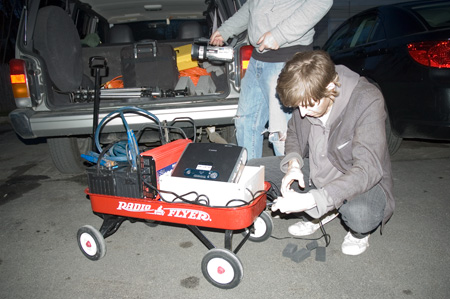 005b Moby beta version

The beta-version of the UVP Mobile Projection Wagon, a red Radio Flyer wagon modified for urban projection, made its debut at The Palace Theatre in Syracuse, NY on April 20th. Riding on the coattails of the Syracuse International Film Festival, UVP created Top Ten Box Office, a video combining climactic clips from the top ten highest grossing American films of all time.

top