031 Bessarabia Ghost Tapes / with Soundwalk Collective / 2013

Soundwalk Collective w/ live visual projection by Blake Carrington
Musée d'Art et d'Histoire du Judaïsme
Part of Nuit Blanche 2013, Paris

Click here for full-length video

Sound performed by Soundwalk Collective is translated into ghostly visual entities, breathing and moving in sympathy with the musical composition. Projection surface was a large multi-layered cube made of scrim, installed in the middle of the 17th century building's courtyard. The abstract entities generated by sound are manipulated and composited live with video footage shot in the historic region of Bessarabia. From the Soundwalk website:

Soundwalk, in collaboration with Centropa, collected hundreds of recorded tapes of the Holocaust survivors of Bessarabia, and embarked through the region to conduct field recordings of the 27 towns where these communities existed to place the sound sources in context with their historical environment, from Kishinev in Moldova to Tiraspol in Transnistria to Bilhorod-Dnistrovskyi along the Black Sea to Chernovtsy in the Carpathian Mountains of Ukraine. The field recordings were all made in the depths of night, as an echo of a vanished world that will never rise again.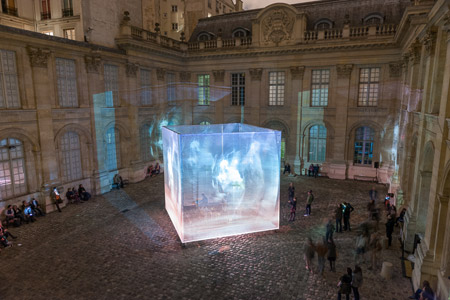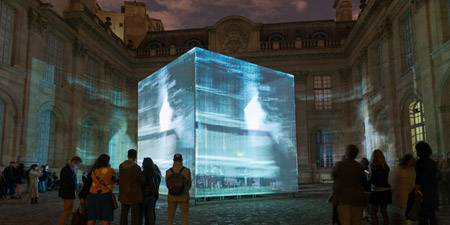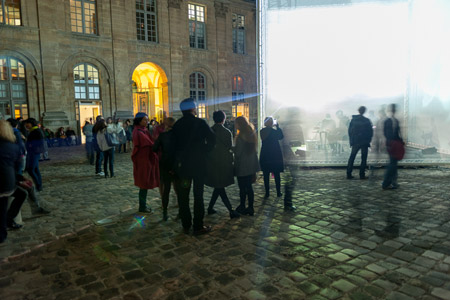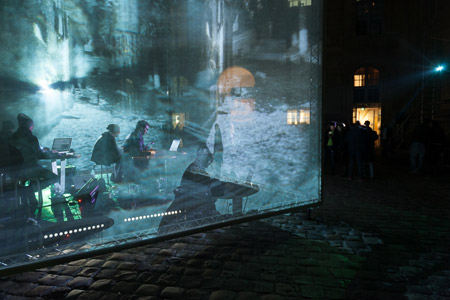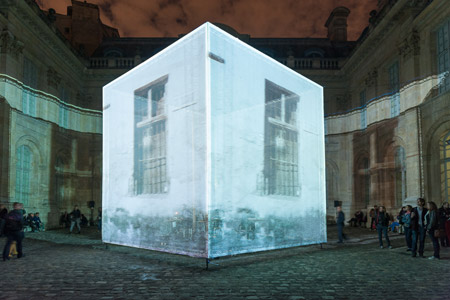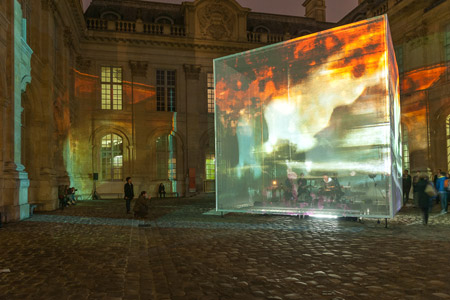 top