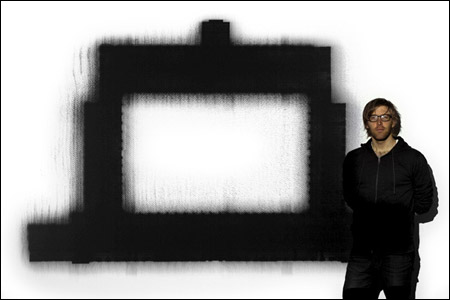 Processed plan of Reina Sofia's Sabatini Building

022 Erosion/Evaporation (Scan Reina Sofia) / Sound composition / 2012

Listen and download for free at RRS website

Download PDF with more images and information

Commissioned by Radio del Museo Reina Sofia, Erosion/Evaporation (Scan Reina Sofia) is a sound composition that treats the architectural renderings of the museum's Sabatini Building and Crystal Palace as open-ended music scores. The piece is an extension of the album and live performance titled Cathedral Scan, where the plans of various Gothic cathedrals are scanned in real-time with custom software to create myriad rhythms, speeds and sonic textures. The present piece for Reina Sofia translates the museum's structure in a similar fashion, but also expands into a much more cinematic territory through the use of processed field recordings, granular techniques, and distinct passages of contrasting sonic spaces.